Official Logo by Xiokun
Mabinogi Spotlighting Electrolytes, Original Post
Recruitment Status:
Open, read further for more information on how to join!
Leader:
Ataraxiz (AL#8342 on Discord)
Officer:
Vandibuits (Rev. Vandibuits#0048 on Discord) & Zurcishere (Cruz#3129 on Discord)
Moderators:
exogenesis, Pocario, Selky, Garlio, Vandibuits, Apairofpants, and Xiokun
Electrolytes was created on
May 14th, 2017
by a group of friends who had a vision of a guild that offers the best parts of Mabinogi without the burdens that can ruin the fun, light-hearted experience that it has to offer. We do our best each and everyday to ensure that you're able to enjoy every waking moment that you spend with us.
Our goal is to make you feel like you have your own special place to call home outside of the weight of real life.
No matter what's going on in the real world, we want to be here for you until the end - and that's exactly what we plan to do. We are a family made up of friends from many different places and time zones. Despite our size, we are a tight group of players with
no drama
!
♥~~~~~~~~~~~~~~~~~♥
Chilling out by the Guild Stone - A Proud Leader
Rip Electrolytes! - Guild Antics
♥~~~~~~~~~~~~~~~~~♥
Benefits:
- Active discord server to allow easy contact!
- Guild-hosted events with in-game prizes and NX!
- Daily Shadow Missions!
- Guild crafting services!
-
Guild website with basic information, birthdays, and more!
- Guild title "the Legend" received upon joining!
- Fully upgraded guild stone, guild robes, and guild hall!
-
Youtube channel for videos!
Electrolytes Guild Robe w/o Dye
♥~~~~~~~~~~~~~~~~~♥
Guild Banquet Fun!
More Banquet Fun!
♥~~~~~~~~~~~~~~~~~♥
Rules and Regulations:
In Electrolytes, we have a few Rules and Regulations to keep the peace in both Mabinogi and outside of Mabinogi. Please be sure to follow these rules! It is important to us that everyone is comfortable, and these rules help us do so!
❤ Keep the Peace. If there is an issue, take it to an admin (Ataraxiz or Zurcishere). If an issue is in a public place, the conversation will be looked over and then deleted. Private issues will also be handled according to which rule was broken. Be mindful both sides will be heard of EVERY situation before action is taken. (If there is an outbreak in a discord chat, you will both be put on "Time-Out" where you cannot talk in any chat or speak in any call. The situation will then be dealt with by an admin.)

❤ A group is a group. Stay with the group in runs unless directed otherwise. If it is not a guild event, that is up to the leader of the party and will not be seen as guild related.

❤ Do not break Mabinogi's TOA (Terms of Agreement). Mabinogi has it's own game rules. If you proceed to break these, you are in risk of being banned from the game itself.

❤ Be respectful to fellow members.Do not harass, bully, blackmail, extort, or beg in any such way. Do not talk over guild members in meetings, serious conversations, or other confrontations.

❤ Do not share or spread guild information.Unless to another Guild member, do not spread information unless directed by an admin. If gone over during a meeting, you should probably not give out that information. This also includes a member's private information.
Meeting rules will be slightly different while the above still apply.
❤ Do not speak over others.You will be asked to speak when they are done. Questions and ideas will be heard one at a time.

❤ Meetings are members/allies only. Ask before you bring someone else into a meeting. (Mabinogi meetings only.)

❤ Do not distribute information.Meeting information is directed at members only, and is prohibited to other players unless notified of otherwise by an admin.
♥~~~~~~~~~~~~~~~~~♥
Garden Concert - September 2018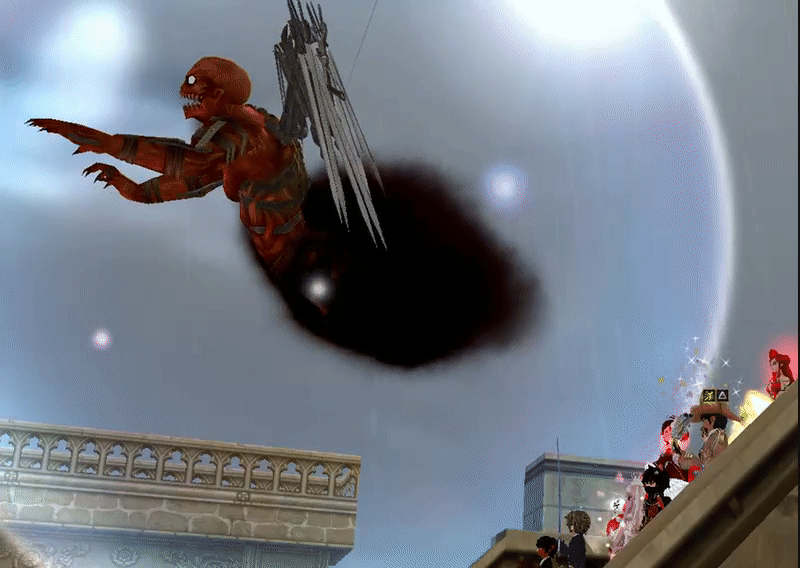 Goofy Antics
♥~~~~~~~~~~~~~~~~~♥
Joining Process:
Electrolytes is mostly an all-accepting guild, however we do have a few requirements. You
MUST
have a
Discord Account
and you
MUST
note Ataraxiz the word
or put it in your application before you will be allowed into our Discord server (to prove you have read and understand the rules). We have a 24-to-48-hour waiting period before you will be accepted into our guild to ensure there are no issues with you joining and to allow others to welcome you. This process is solely for the purpose of giving members a say in who gets accepted and to become more comfortable with you.
♥~~~~~~~~~~~~~~~~~♥
Pretty in Pink/Grey
Guild Traditional Beach Party
♥~~~~~~~~~~~~~~~~~♥
Additional Benefits:
Guild Maintenance Day (also known as GMD) is every Thursday. This is the day each week the Staff Members implement ideas, make changes to our website/forum post, and more. This gives us a designated day to make these changes so we can continue moving along smoothly.
Electrolytes weekly game night is every Friday. On this day we will play other games together such as Jackbox games, Cards Against Humanity, and more. This event is so we can spend time together in other ways so we're not burning out on Mabinogi as much!
The Electrolytes Event Point System allows members more than one way to earn rewards through our events. Each time you participate in our Hunger Games events, Guild Wars, or other guild events, you will receive points for your participation. These points can be later exchanged for items off of our prize list that is separated into tiers. The more points you have, the better items you can pick from the list! You can also win prizes from participating in our events depending on placement, including NX!
The Guild Homestead is a group of homesteads donated by members to allow easy access to herbs and life skill equipment. In addition, Ataraxiz's homestead was designed for quick training and ease of access for all members and allies. You can donate your homestead to this project by adding it to the Guild Services sheet!
In Electrolytes we have many Milletians with Rank 1/Danned production skills, so in order to keep this organized we have a excel sheet with information about who to contact about certain skills and their rankings. On this sheet, we also have
Guild Homestead Donations
listed so you can raid those homesteads for herbs!
♥~~~~~~~~~~~~~~~~~♥
"So ya got 5 more seconds"
New Years Picture - A Growing Family
♥~~~~~~~~~~~~~~~~~♥
FAQ:
In this section you will find frequently asked questions by our recruits and allies. It is important to us that your questions are met with an answer! Please contact Ataraxiz or Vandibuits for a response should you have any additional questions!
Q: How long can I be inactive on Mabinogi before I am kicked?
A: 5 weeks, not including activity on Discord.
If you reach this point, you will be sent a message on Discord before you are let go to give you a chance to come back or let us know why you have stopped getting online. We're generally pretty relaxed and will work with you, however, those who do not reply will be removed and will be left with a note that they are free to return anytime!
Q:Does your guild allow alts?
A: Yes, but only one and it must be active.
We are not interested in padding our numbers with alt characters! The idea is that we run an active guild, so this is the best for this idea.
Q:What happens if I leave?
A: You will be removed from all 3rd party platforms, including our website, Discord, and any other devices.
However, you will be allowed to rejoin at anytime!
Q:Who do I talk to for guild help?
A: Ataraxiz, the current Officer(s), or a staff member.
We offer quality assistance for all of your guildly needs, including getting roles in our Discord Server, answering questions about our guild, helping you in-game, and more!
♥~~~~~~~~~~~~~~~~~♥
What's deadlier?
Too Hot For Tina
♥~~~~~~~~~~~~~~~~~♥
In Conclusion:
If you're here now reading the end of this thread and you haven't had enough yet, run down to our Guild Stone at Spiral Hill or find our name on the Guild List and put in your application.
Don't forget, you can message/add Ataraxiz (AL#8342) or Zurcishere (Cruz#3129) anytime on Discord or in-game for more information.
Leader and Officer
Electrolytes welcomes you to become part of our family and indulge in our endless antics. Join us and we'll face the world of Erinn together!
Guild Stone at Spiral Hill
Special Message from Papi Helmet
We hope to see you soon!
♥Electrolytes♥